Sentences B and D talk of flowers and flowering plants. Sentence B talks of how land plants existed without flowers for several millions of years. Sentence D talks of when flowering plants appeared. It is clear D follows B. Sentence C speaks of "equally familiar grasses". So obviously, some other example- in this case, flowering plants- precedes this. Sentences A and C talk of the evolution of grasses. A follows C. So we have the correct order of arrangement as 4) BDCA Correct Answer: BDCA
Our Online Course, Now on Google Playstore!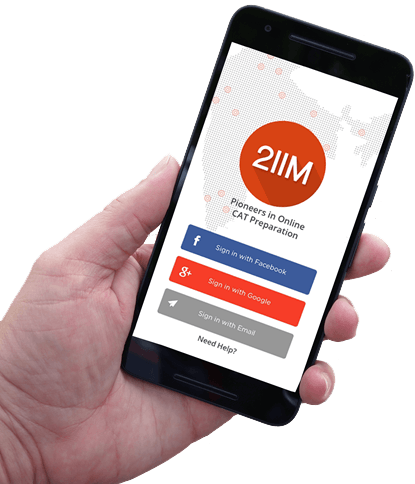 Fully Functional Course on Mobile
All features of the online course, including the classes, discussion board, quizes and more, on a mobile platform.
Cache Content for Offline Viewing
Download videos onto your mobile so you can learn on the fly, even when the network gets choppy!