Sentences C and D start with "it" and "that" respectively and can be hence ruled out as starting sentences for the paragraph. Sentence A talks of a vision. Sentence D starts with "That vision". So D should follow A. Only options (a) and (d) have this arrangement. Sentence B is a general premise that the French Revolution invented modern revolution. Sentence C talks of how the revolution brought in modernity by destroying the foundations of the Old Regime. We can see that there is a link between sentences B and C- both talk of "modernity". C follows B. Sentence A talks of a "new moral universe" while Sentence C talks of the old regime. So again, A follows C. So the correct arrangement is BCAD. Correct Answer: BCAD
Our Online Course, Now on Google Playstore!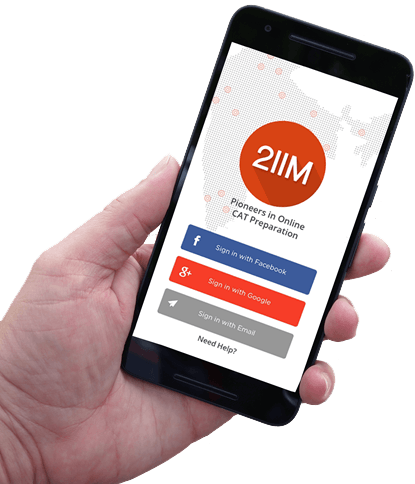 Fully Functional Course on Mobile
All features of the online course, including the classes, discussion board, quizes and more, on a mobile platform.
Cache Content for Offline Viewing
Download videos onto your mobile so you can learn on the fly, even when the network gets choppy!