Sentence Rearrangement - Political Competition
A. When the perceived cost of losing is sufficiently high, politicians may be tempted to abandon forbearance and play constitutional hardball. B. When parties view one another as mortal enemies, the stakes of political competition heighten dramatically. C. Such behavior, in turn, might further undermine mutual toleration, reinforcing the false belief that political rivals pose a dangerous threat. D. Losing ceases to be a routine and accepted part of the political process and instead becomes a full-blown catastrophe.
BDAC
DABC
DACB
ADBC
Correct Answer

Choice A. BDAC
Detailed Solution
Of the given sentences, B is the only one that could be the first sentence of the paragraph, as sentences A and D talk of "losing" without explaining the context, and C starts with "such behaviour" and needs some information to precede it. B explains that the stakes of political competition "heighten dramatically" when parties think of each other as mortal enemies. Now, both A and D talk of a possible outcome of this political competition: losing. Between these two, D comes first, as it explains how losing, a normal outcome, becomes a "catastrophe" when the stakes of political competition are thought to be high. Sentence A adds to this, explaining the effect of a high perceived cost of losing. So, A follows D. A is the only sentence that describes any kind of behaviour--the attempt to abandon forbearance and play constitutional hardball. C, naturally, follows A. So, BDAC is the right order. Correct Answer: BDAC
Our Online Course, Now on Google Playstore!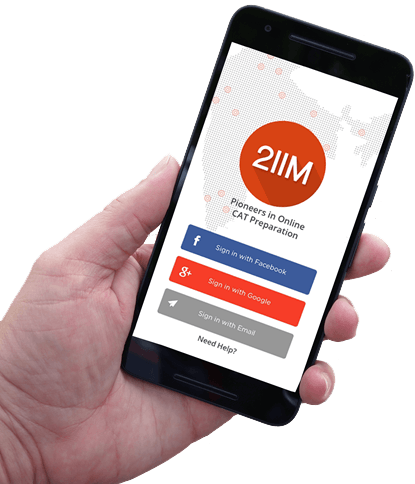 Fully Functional Course on Mobile
All features of the online course, including the classes, discussion board, quizes and more, on a mobile platform.
Cache Content for Offline Viewing
Download videos onto your mobile so you can learn on the fly, even when the network gets choppy!