Option A states that those who lack confidence in themselves "often seek confirmation" of this. We see that option D relates to the same idea: some even go to the extent of provoking others to confirm their negative self-image. Option C states the reason for this behaviour--the desire for "coherence". ADC makes a cogent paragraph. Option B is the odd one out, as it talks of those who have a negative self-image wanting to "overcompensate". This does not relate to any of the other sentences. Correct Answer: Choice (B)
Our Online Course, Now on Google Playstore!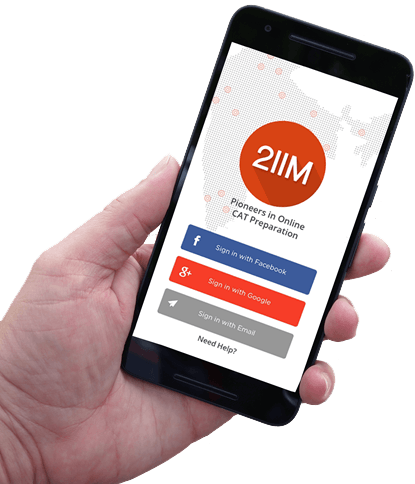 Fully Functional Course on Mobile
All features of the online course, including the classes, discussion board, quizes and more, on a mobile platform.
Cache Content for Offline Viewing
Download videos onto your mobile so you can learn on the fly, even when the network gets choppy!