Text Completion- Inflation and Growth Rates
The argument by the Finance Minister that high inflation is the necessary price for high economic growth is clearly _____________. ______________China has been growing at close to double-digit rates for more than a decade, inflation has been either low or falling through most of these years.
ingenious, while
ingenuous, after all
dissentious, considering
disingenuous, though
Correct Answer

Choice (D)
Detailed Solution
China has had low inflation despite high growth rates. So the argument by the FM that high inflation is the price to be paid for high economic growth is disingenuous, i.e. misrepresented/not honest. Dissentious (contentious) is also a possibility. Clearly, ingenious(clever) does not fit and ingenuous (i.e. child-like/naive) seems unlikely, as the statement is made by the Finance Minister, who is expected to know this information. For the second blank, the only choices that fit grammatically are 'while' and 'though'. 'After all' has to be followed by a comma, but there is no comma in the sentence given. 'Considering' has to be followed by what you have to consider. "Considering the fact that..." is possible, as is "considering China's low inflation despite high growth rates...". But in the given sentence construct, 'considering' is grammatically incorrect. So the correct word pair is option (d) disingenuous, though Correct Answer: D
Our Online Course, Now on Google Playstore!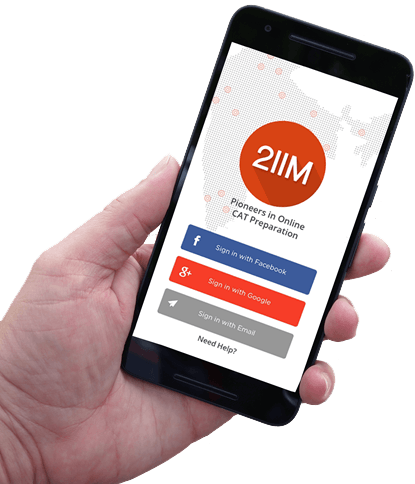 Fully Functional Course on Mobile
All features of the online course, including the classes, discussion board, quizes and more, on a mobile platform.
Cache Content for Offline Viewing
Download videos onto your mobile so you can learn on the fly, even when the network gets choppy!