Bijective Functions
If set A and set B are bijective and set C and set D are bijective too, State whether there exist a bijection between AC + BD or not
Yes
No
Data insufficient
Cannot be determined
Correct Answer

Choice A. Yes
Detailed Solution
A/Q the functions f:A → B and g:C → D are bijections Then g-1 must exist . Then for a function h∈ Ac we may define a function T: AC → BBD by T(h) = f o h o g-1 . That is , for d∈D, T(h)(d) = f(h(g-1(d))) Since g-1:D→C, the expression g-1(d) must exist Now, As h:C → A and g-1(d)∈C then the expression h(g-1(d)) must exist Again, As h(g-1(d)) ∈ A and f:A → B, the expression f(h(g-1(d))) must exist Now it only remains to prove that R(h) = f o h o g-1 is a bijection. To do so, we need to simply provide an inverse. Now T o R(h) = f o (f-1 o h o g) o g-1 = (f o f-1) o h o (g o g-1 ) = idB o h o idD = h Therefore R:h → f-1 oh o g exists and is an inverse to T Hence there exists a bijection between AC + BD Correct Answer: Yes.
Our Online Course, Now on Google Playstore!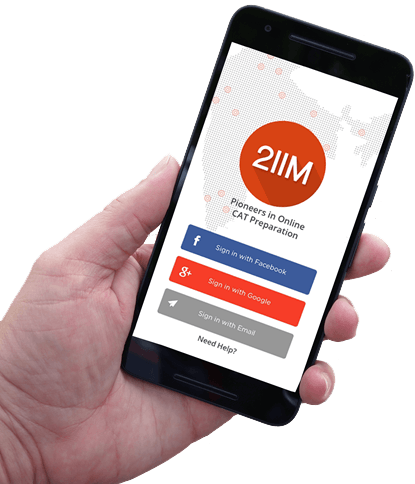 Fully Functional Course on Mobile
All features of the online course, including the classes, discussion board, quizes and more, on a mobile platform.
Cache Content for Offline Viewing
Download videos onto your mobile so you can learn on the fly, even when the network gets choppy!
More questions from Set Theory, Clocks and Calenders